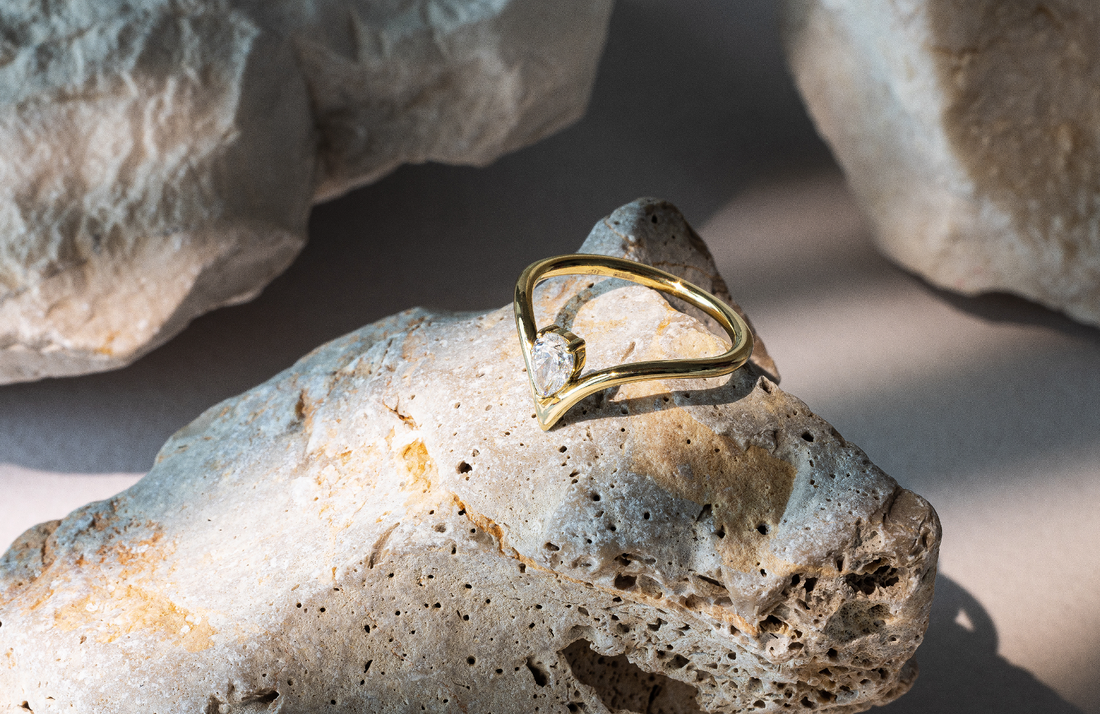 Our collections are crafted entirely in 18K Solid Gold. With no mining involved, at Paloma's we are proud to use 100% recycled gold. We preserve its purity whilst keeping our environmental and social responsibility a high priority.
 
The quality and purity of gold is measured in karats - K. A karat is one twenty-fourth (1/24) of the total mass of a precious metal. At Paloma's we use 18k gold: this means that if we divide a piece of gold into 24 parts, 18 parts (75%) are pure fine gold and the remaining 6 parts (25%) are a mix of other metal alloys used to strengthen the piece. This mixture is essential to craft durable and sturdy jewelry pieces.

Gold also has different alloys, which in turn translate into different hues. Our collection includes yellow, white and rose gold pieces. Yellow gold color comes from nature, while white and rose golds mix natural yellow gold with palladium or copper to obtain the desired hue.